Established in 2019, AGI Global Logistics AS is conveniently located in the village of Trollasen, just 20 minutes from the main Norwegian port in Norway's capital, Oslo, and in the middle of the 2 main motorways between Oslo and Stockholm/Gothenburg. Therefore, we are perfectly situated to cater to the Norwegian market whilst simultaneously having excellent transport links to the rest of Europe.
European road freight experts
Specialising in road freight, in addition to regular groupage and part-load trailers from the UK, we run our own lines with regular transport across the rest of Europe. This includes weekly linehaul to Netherlands, Germany and Italy, whilst we serve Sweden and Denmark on a daily basis. Through our broad partner network, we also serve several destinations in Finland, the Baltics and the rest of mainland Europe.
Unparalleled customs expertise in a difficult transport network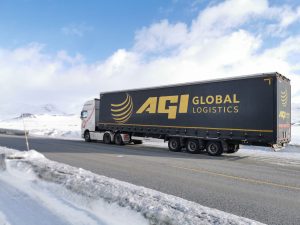 With Norway having always been outside of the EU, we have built up an unparalleled knowledge of customs. This ensures for smooth and reliable transport services to and from Europe and enables us to offer rail freight services as far away as China.
As Norway is an incredibly long country with notoriously difficult driving conditions, it has also been imperative for AGI Global Logistics AS to create a reliable transport network across the country. However, as we cover the whole country by groupage, part load, express and air, you could say we have excelled at this challenge.
With our terminal being just 20 and 45 minutes away from Norway's main port and airport respectively, AGI Norway offers outstanding air and sea freight services to and from the rest of the world.
Integrated IT services for customer convenience
To ensure our customers have a full overview of ongoing and previous shipments, AGI Global Logistics AS also offers an integrated IT service. Transport services can be booked and tracked online, whilst any necessary paperwork can be shared seamlessly between us and our clients. Therefore, giving customers convenient control of their freight services.
If you're looking for a reliable and strategically-located freight logistics service, AGI Global Logistics AS is a fantastic choice. To find out more, call +47 32 73 50 00 or send an email to oslo@agi.global.