Shipping containers serve different purposes, and are an integral part of the freight industry. Transported from every corner of the world, these units protect every type of cargo you could imagine. Varying in dimension, structure, material and construction, finding the most suitable container for your shipping needs is crucial to properly protecting your cargo.
Let's explore every different type of container, and what they're used for:
Dry storage container
A dry storage container, also known as a "general purpose container", are the most common type of shipping containers, coming in 10ft, 20ft and 40ft sizes standardised by ISO. These shipping containers are fully enclosed, and designed to be completely weatherproof, with a rigid floor, roof and enclosed sidewalls. Dry storage containers can be modified to include liner bags or flexi-tanks for shipping different types of liquid cargo or dry cargo.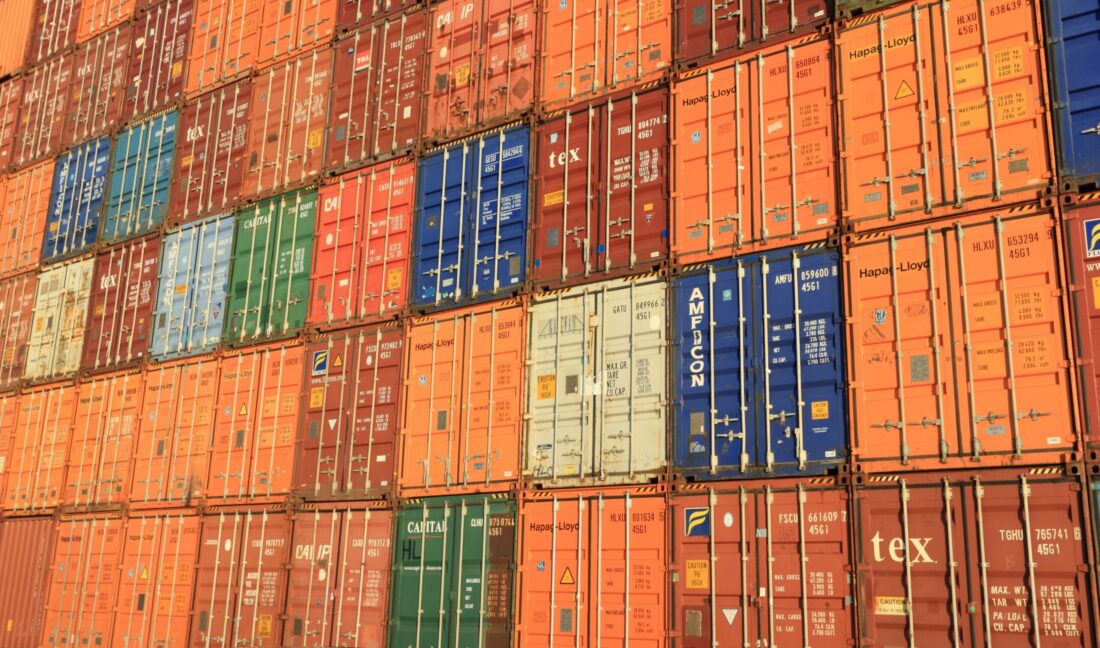 Flat rack container
This simple storage container has collapsible sides that can be folded to make a flat rack. The end walls are stable enough to allow cargo securing, so they are ideal for shipping goods that are oversized, such as heavy machinery, vehicles on tracks, big reels and construction materials. Some 40′ flat rack shipping containers are suitable to carry as much as 45 metric tons of cargo!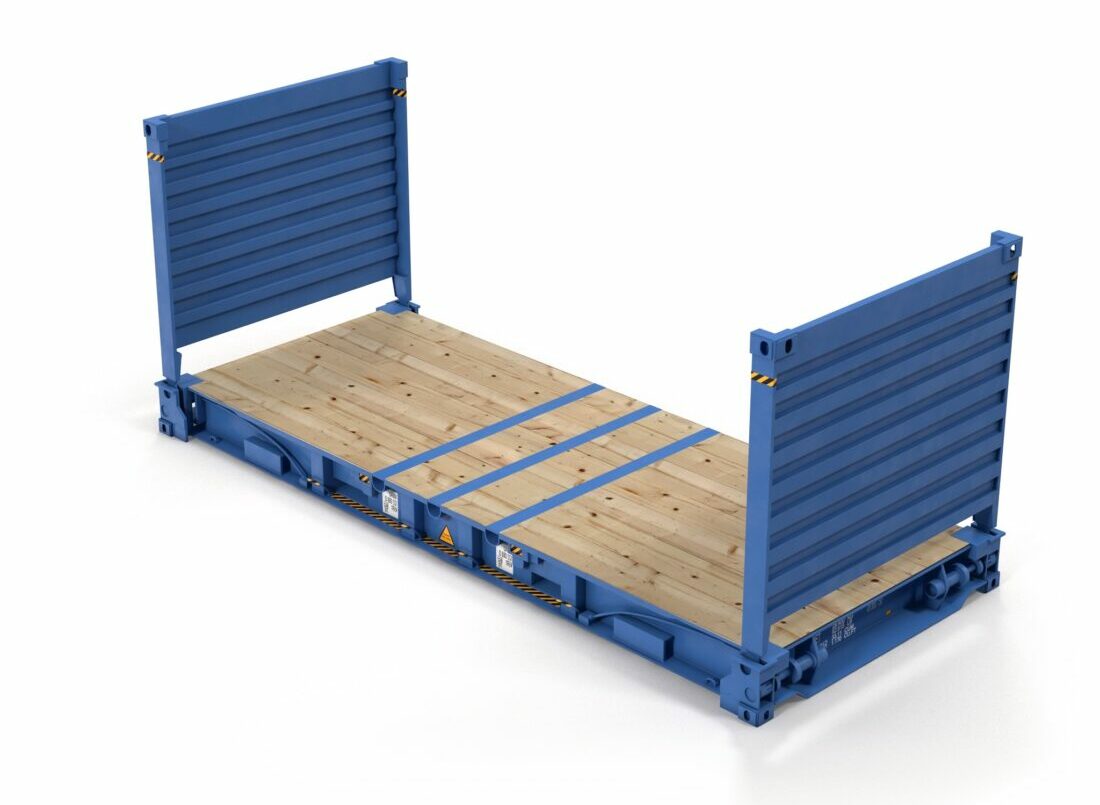 Open top container
As the name would suggest, open top containers don't have solid roofs, but instead removable bows and a waterproof tarpaulin secured with ropes. The convertible top can be completely removed, making it suitable for cargo that must be top-loaded, often due to how heavy it is, or if it is too bulky to fit through a door; this type of cargo will often be lowered in by a crane or other heavy-duty machinery. These containers can be available in 20ft and 40ft sizes.
Tunnel container
Also called double-door containers, these units have doors on both ends of the container, rather than just one. These containers are helpful for quickly loading and unloading goods, despite them being exactly like standard containers but with extra doors. Both sets of doors utilise the same weather tight seals to keep cargo protected from adverse weather.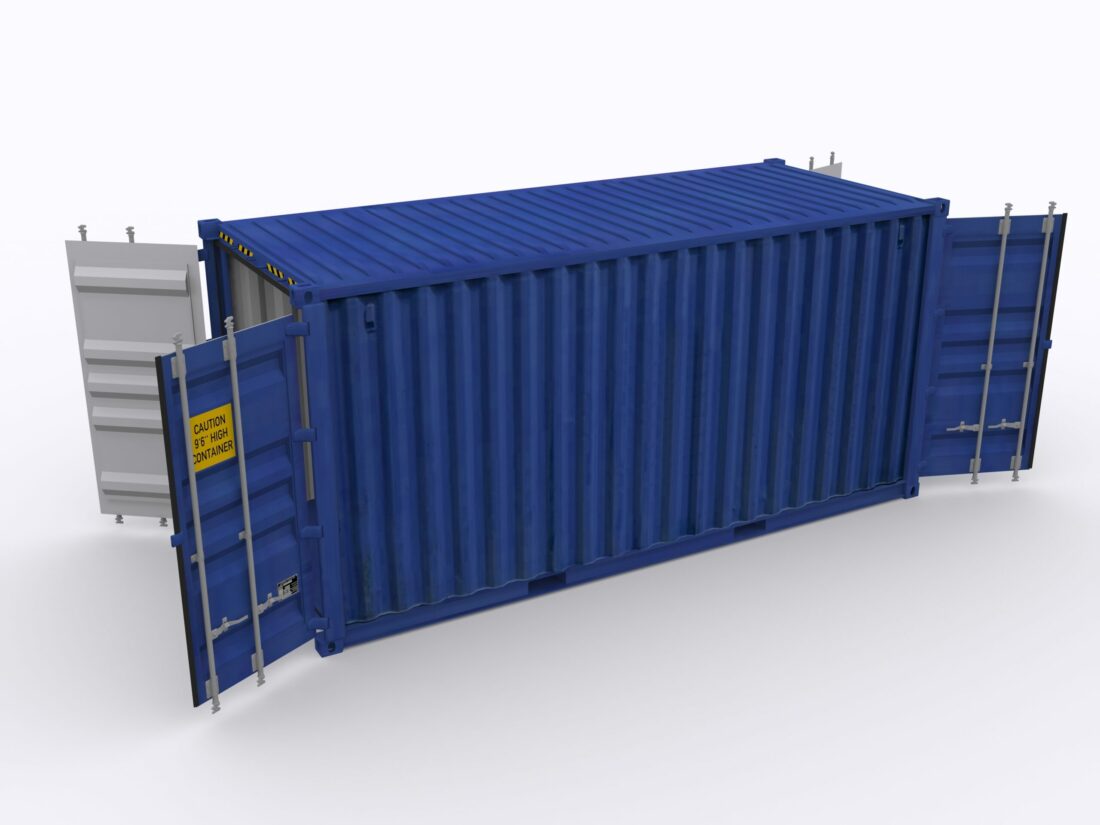 Open side storage container
An open side container is a unit very similar to a standard container, but can open on the long side of the unit. Having a side that is able to completely open allows for the storage of wider merchandise and easier loading of cargo. Certain products will fit inside a standard shipping container but are too wide to fit through a standard door. These shipping containers tend to come in 20ft and 40ft, and the two large doors can still be secured to protect the merchandise inside.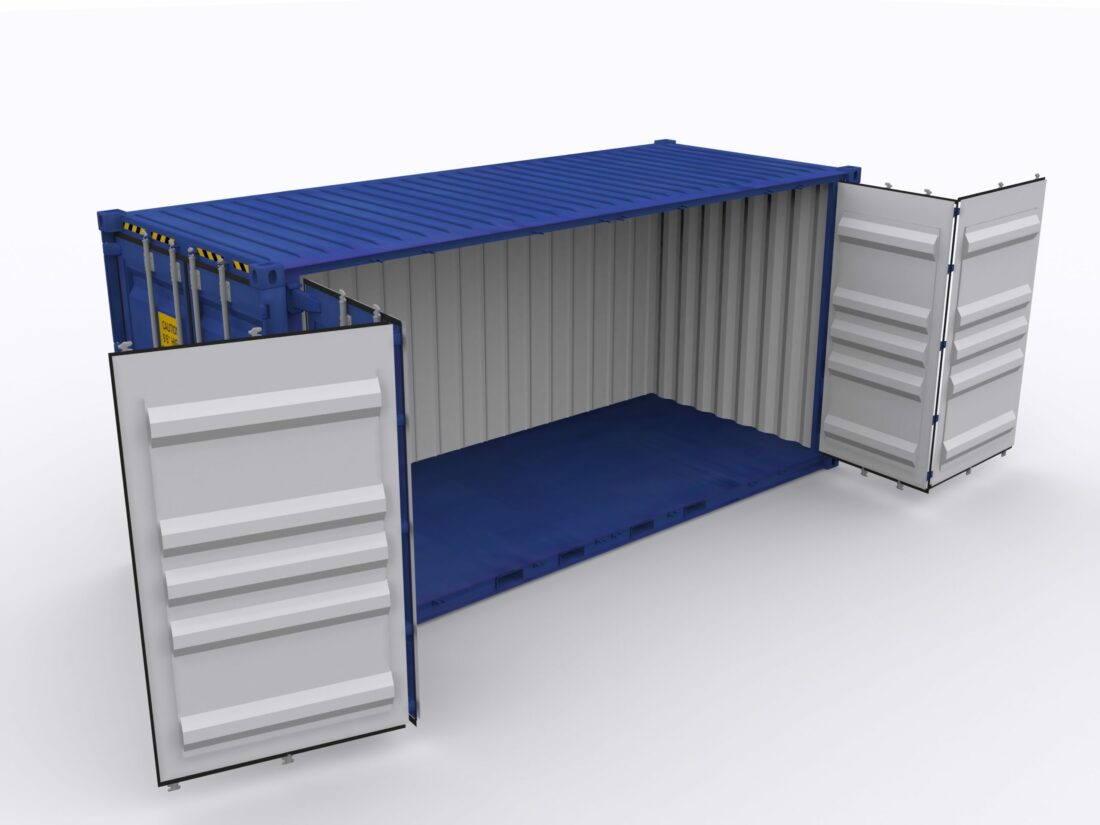 ISO Reefer containers
A reefer container is an abbreviated term for a refrigerated container, equipped with refrigeration units that are connected to the power supply on board the ship being used to transport them. They are used to transport perishable and temperature sensitive cargo like medicine, food and plants. The container relies on external power to keep the temperature regulated, and generally come in 20ft and 40ft, and are usually made from weathering steel known as 'Cor-ten' steel.
Insulated/thermal containers
ISO reefer containers keep the inside temperature of the unit regulated, insulated containers maintain it for a longer duration through higher temperatures. Unlike reefer containers, they don't need to be connected to an external power source on the ship, as they have a mechanical compressor in addition to the insulation in their body. Insulated containers are usually constructed of a vacuum flask, similar to a thermos which is what makes them suitable for long-distance freight.
Half-height containers
Made primarily of steel, these containers are half the height of regular containers. With a lower centre of gravity making them ideal for transporting heavier loads, they are used mainly for goods like coal, gravel, sand and stones, which need easy loading and unloading.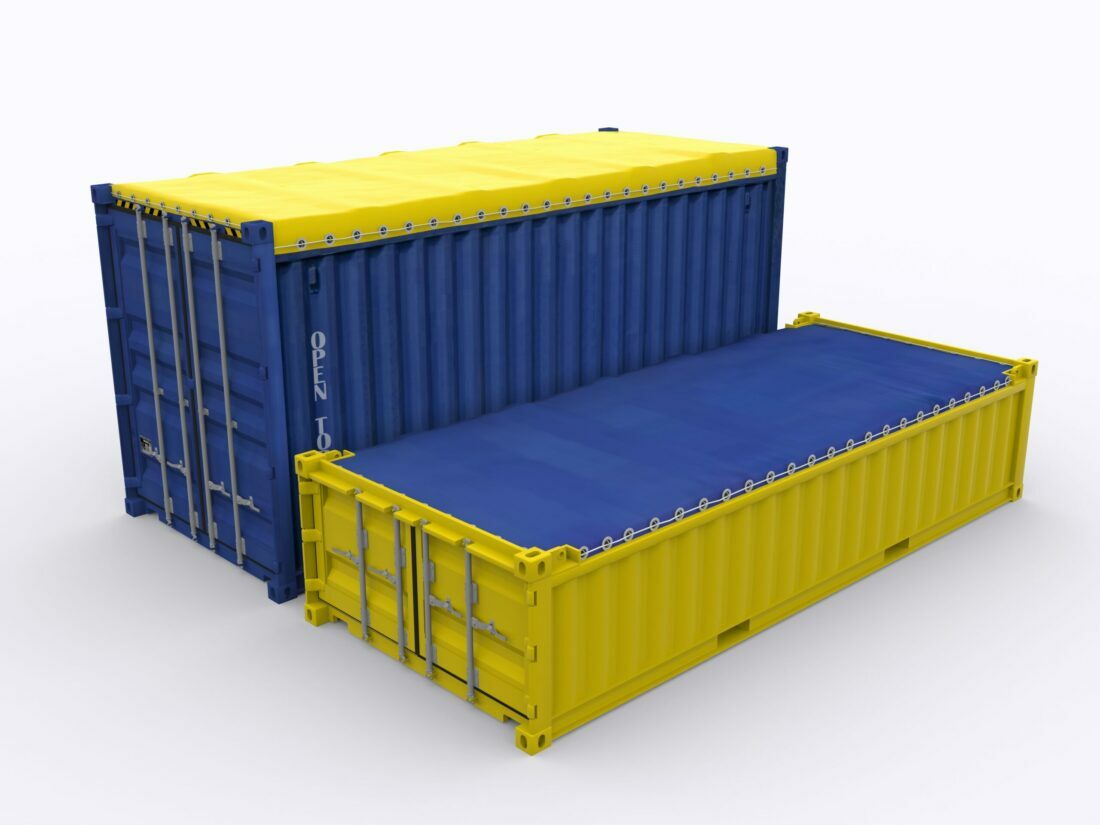 Swap body containers
Swap bodies are designed to be easily moved from truck chassis to train, with foldable legs to support the container between the two vehicles. Commonly used in Europe, swap body containers weigh and cost less than standard shipping containers, however because they are not stackable they are restricted to land-based vehicles and transportation only.
Tanks
A tank or 'tanktainer' unit is used primarily for transporting materials in a liquid state, and used largely by the shipping industry. These containers are made of a strong steel or other anti-corrosive material to offer the best protection to their contents.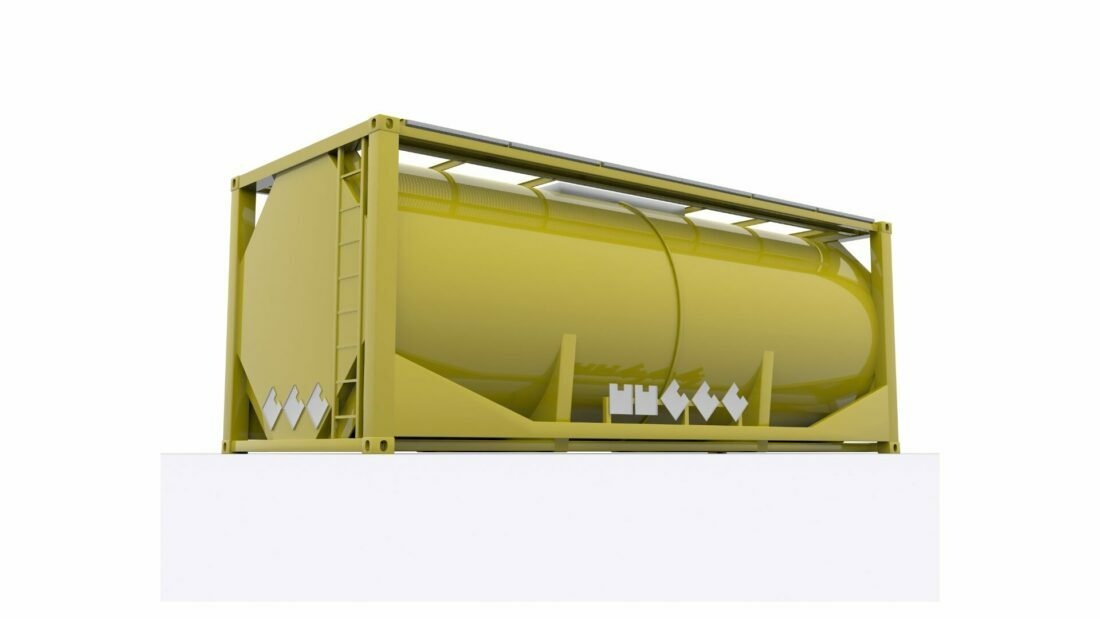 Cargo storage roll container
These containers are a type of foldable unit, designed for the transportation of sets/stacks of materials. These units are built from thick, strong wire mesh with rollers along the bottom allowing them to be easily moved.
Car carriers
These containers are made specifically for the transportation of cars over longer distances. The sides of the container collapse so the car can be easily loaded and unloaded without risk of damage to the vehicle.
Drums
Drum-shaped, these containers are made for the storage and transportation of liquid materials. They are made from lightweight metals, fibre and plastic and are on the smaller side of containers you would find available.
About AGI Global Logistics
Here at AGI, we provide a professional transportation and warehousing service to clients across the globe, operating in six continents. From road, sea, and air consignments to express courier services, find out how we can streamline your logistics and provide a flexible and focussed service, by contacting us today.