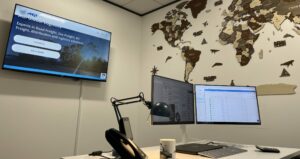 Due to the growth of the AGI Manchester office, Tom Wright, the Director of our Manchester office, and the team have recently moved to a larger office. But don't worry, the team hasn't moved far. In fact, they are still in the same building!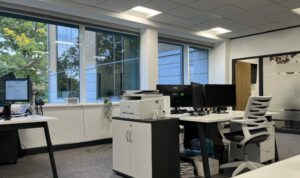 The teams new home remains just outside of central Manchester, with Manchester Airport only 5 miles away; the Port of Liverpool is only 40 miles away too.
Tom commented "We have recorded significant growth since opening the Manchester office in October 2022, and our new office gives us the space required to grow the business in line with our plans for 2024."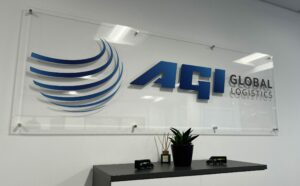 The Manchester team will continue to offer air, road and sea freight solutions, so if you're looking for a freight forwarder, look no further than the AGI Manchester! And don't forget, the door is always open for any local companies to drop in and meet the team and discuss their requirements, or to arrange for a free logistics health check!
To find out more about our range of transportation services offered by the AGI Manchester office, please call 01616 418 420 or e-mail the team at manchester@agi.global. And for all of the latest AGI news, don't forget to follow us on LinkedIn and Facebook!