As a UK based logistics specialist, at AGI we have always used our geographical location to offer our clients the best possible transportation service. The UK is one of the best locations in the world from where to provide a global sea freight shipping service. As an island nation in Northern Europe, we are uniquely placed to gain direct access to numerous shipping routes from our working ports. When you require a comprehensive sea freight service on a truly global scale, look no further than AGI Global.
Competitive shipping rates for all our customers
At AGI Global Logistics, we have many years of experience in the sea freight industry. We have developed excellent professional relationships with several premium carriers enabling us to pass on our reduced rates to our customers. Our carriers offer both Full Container Load (FCL) and Less-Than Container Load (LCL) transportation for all manner of products.
Five out of our ten offices are located close to UK ports giving us direct access to UK waters. Whether you want to import goods into the UK or export them to locations around the world, at AGI we can assist. We also provide a professional customs clearance service and can complete all the essential documentation on your behalf. When you partner with AGI, we always go the extra mile to ensure that your cargo arrives safely and on time.
Sea Freight access to the Global Value Network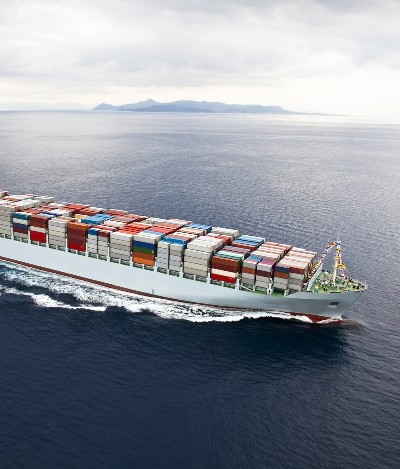 AGI Global Logistics, as the name suggests is an international company. We work across all six continents and will always endeavour to provide our transportation service to anywhere on Earth. Our Global Value Network is a system of transport connections which link countries to enable trade on a global scale. The network includes sea, road, and air transport, with all three methods connecting at strategic points around the globe.
Our sea freight service is at the heart of our access to the Global Value Network. From the UK ports of Felixstowe, Southampton, London Gateway, Liverpool, Grangemouth & Bristol. We connect UK road freight directly to our international shipping service. From these ports we can transport your cargo to locations around the world including in Africa, Asia, North and South America, India, The Far East, and Australasia. Our shipping routes have existed for many years and are an essential part of the Global Value Network.
Sea freight LCL and Multimodal solutions
For smaller shipments, we can offer LCL shipments, anything between 1 Pallet and 10 Pallets, providing customer with economical service to their customers. We will arrange transport from you site, to port. Prepare the paperwork, and provide tracking on shipment up to arrival overseas.
We also have access via our network to offer Multimodal solutions where transit time are main driver. So this could be AIR-SEA or SEA-AIR solution to get find the right price at the right transit time.
If you're looking for a reliable sea freight service for the transportation of goods, contact us today.