At AGI Global Logistics, we regularly transport a wide variety of cargo types. From large international trailers and containers, to express courier deliveries, we always strive to provide an efficient and safe delivery service to all our clients. Many of our customers request protection for temperature-sensitive cargo. Fortunately, our fully refrigerated trailers provide the ideal solution for all your temperature-sensitive cargo. We offer a refrigerated delivery service across the UK, Belgium, The Netherlands, and Germany with our own fleet and further afield with our approved supplier network, following EU regulations for safe transportation.
Fully equipped refrigerated transportation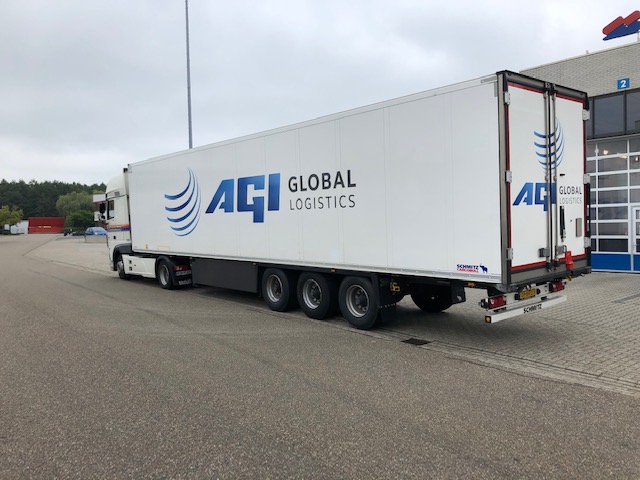 The interior of all AGI fridges have been configured to ensure safe storage during transit. Temperatures are kept consistent to ensure no physical deterioration occurs while all AGI fridges are equipped with three load locking bars as standard to keep all cargo securely in place.
Permanent wall fixings are used inside the trailer consisting of two horizontal bars, and one vertical bar placed across the back pallets. Depending on the size and shape of the pallets, three vertically placed bars can be used as an alternative.
How should customers prepare their temperature-sensitive cargo for shipment?
Proper preparation is essential when transporting temperature-sensitive cargo. Customers should ensure that the product, where possible, is loaded to the edge of the pallets to ensure minimal gaps which allows for no movement during transit. They should also use plenty of shrink wrapping which also goes around the pallet.
When pallets are loaded against the trailer's headboard, there should be no gaps to ensure the load is secure and safe during transit to its destination. The side rails should be used to secure pallets in place in conjunction with the security bars. Straps can also be utilised to further secure cargo with lashing points available on the trailer walls.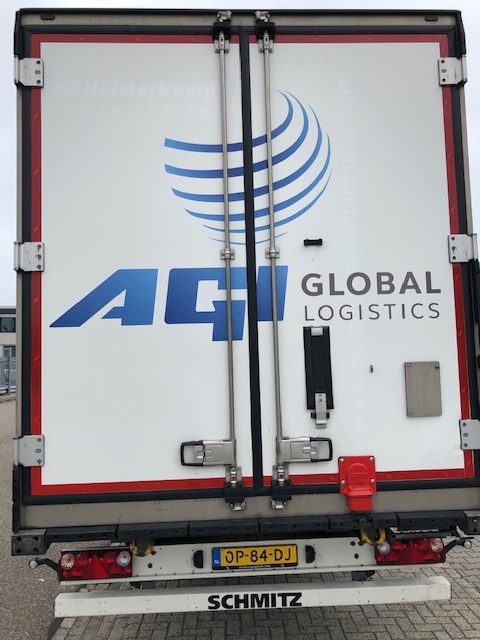 Choose AGI Global Logistics for all your transportation needs
Temperature-sensitive cargo can include anything from food stuffs and pharmaceuticals (including vital medication and vaccines) to new technology and sensitive electronic components. Whatever your cargo transportation requirements, at AGI Global Logistics, we'll endeavour to provide the safest and most secure conveyance of your goods. If you'd like to find out more about working with AGI Global Logistics as your dedicated logistics supplier contact us today. For more information about our temperature controlled trailer services call 01303 392980 or send us a message online.