This over-sized load was successfully transported from Bridgend in South Wales to Baton Rouge, Texas in the USA. With the freight valued at £1.6 million and with a total weight of 111,741kg, this challenging project required expert logistical knowledge at every stage.
From South Wales to Texas via Southampton docks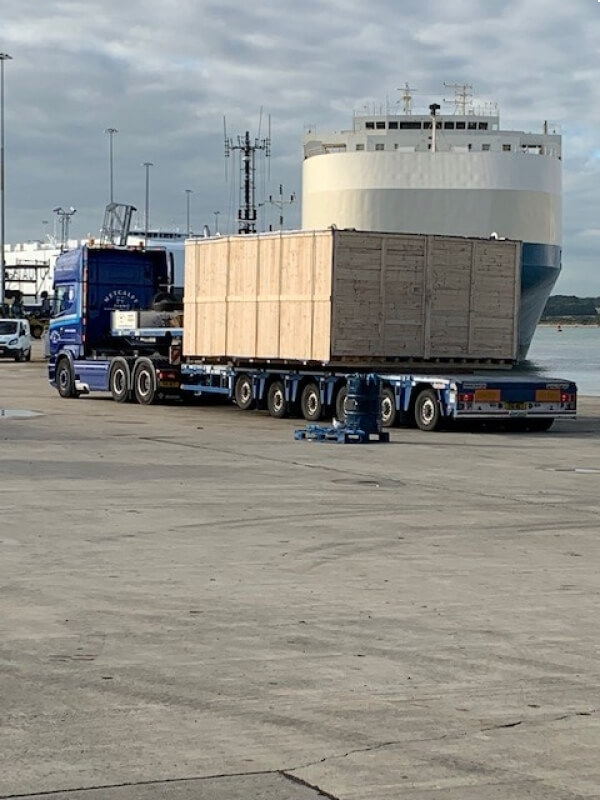 The freight for this consignment was split between nine over-sized cases each weighing up to 55 tonnes. Firstly, we organised two 80T versa forklifts to safely remove the crates from storage at the customer site in Bridgend. Cranes were required to transfer the crates onto the nine low loader lorries for transportation to Southampton docks with outriders used for the wide loads.
Specialist lifting equipment was used at Southampton to safely move the goods from the low loader lorries onto MAFIs (mobile loading platforms), in order to ready them for loading onto a RoRo (roll on roll off) vessel.
Once the RoRo arrived at its US destination, cranes were again used at the US port to load the cargo onto nine American low loader lorries. The lorries were then escorted to the Texas site safely and securely.
Accurate logistical planning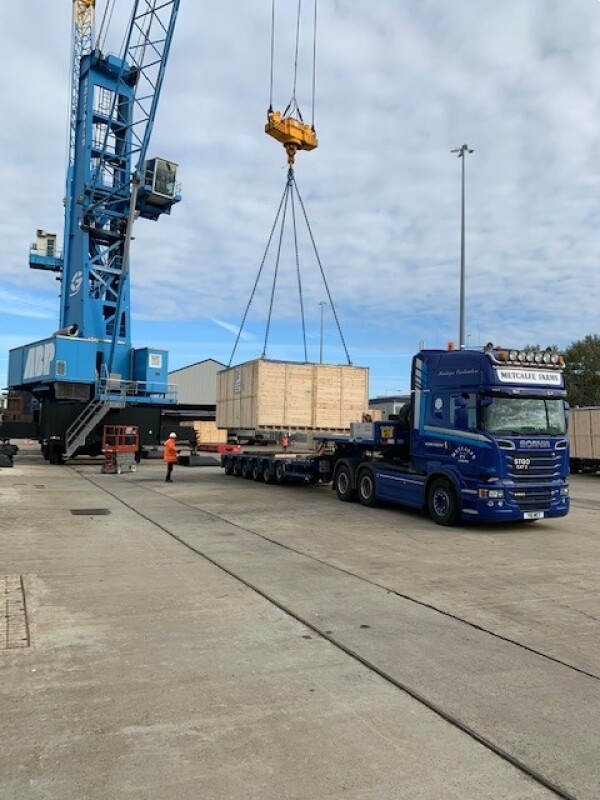 The goods needed to arrive at site on a particular pre-chosen date. Once they arrived at their destination, the goods were assembled into a single 112 tonne unit. This unit was then lifted by one of the world's largest cranes and attached to the side of a building. To put the project costs into perspective, the hire for the specialist crane was just less than $1,000,000.00 per day.
The project was completed on schedule with precision and professionalism and was a complete success. If you're involved in a project which requires the international transportation of over-sized, heavy weight or specialist goods, AGI Global Logistics can help.