With over 50 years of combined industry experience, the team at AGI Cardiff understand the complexities of transportation. We offer all types of transportation services including European road freight, sea freight, air freight, customs clearance, UK haulage, part loads, full loads, and courier shipments. One of our most specialist areas of expertise is our handling of oversized cargo.
Oversized goods movements across the UK, continental Europe, and worldwide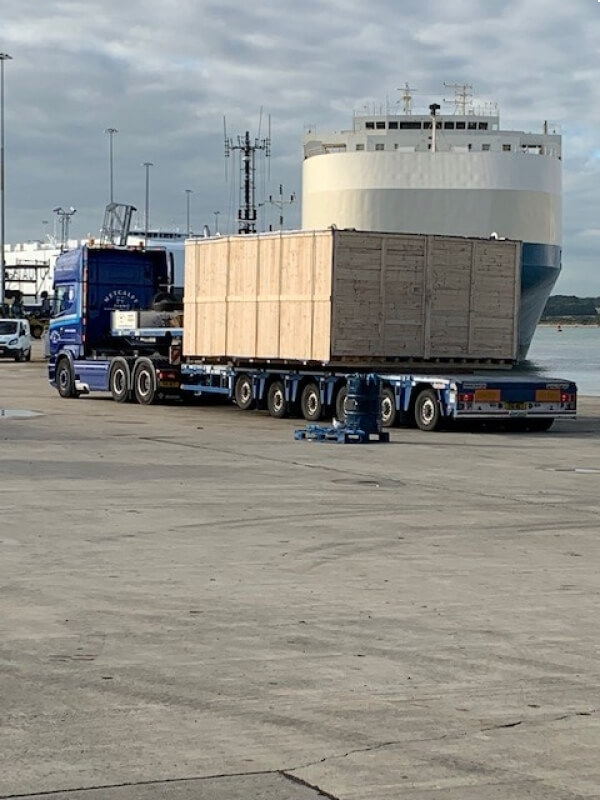 Moving oversized goods is far more complicated than transporting standard sized cargo. It requires meticulous planning to ensure that the best routes are taken, using only roads which have the capacity for oversized goods trailers. It also involves using heavy lifting equipment such as cranes and winches which require specialist knowledge and experience to ensure safe working practices are always adhered to.
At AGI Cardiff, we have built an excellent reputation for our expertise within the movement of oversized cargo. This is especially true of our work in the aerospace industry. Many aircraft parts are huge. Different parts of an aircraft are often built in different locations then transported to a final location for assembly. This means that the wings of a plane for example need to be transported across the country for final assembly. To avoid traffic and ensure schedules are all kept, many movements will be made at night and a detailed plan will need to be created before the journey begins.
Domestic container haulage for 20ft and 40ft containers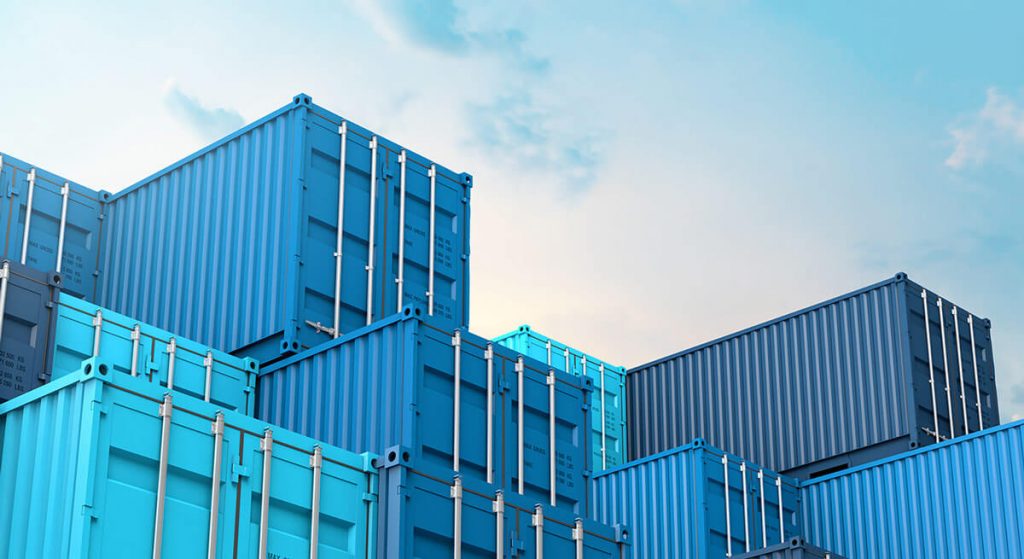 With our close links to the UK motorway network, at AGI Cardiff, we are perfectly placed to reach all corners of the UK. Our domestic road transportation service is one of the most efficient and safest modes of transportation in the logistics industry today. Alongside our courier service, we also provide movement of large containers.
We have a fleet of specialist vehicles that can support the movement of both 20ft and 40ft containers. For the movement of heavy containers, these vehicles are designed and built to ensure a safe and quick route for all your cargo. Where required, we can also combine road transportation with shipping to find the best method for all your logistics needs.
Contact AGI Cardiff today to find out more about our range of transportation services. You can call us on 01446 351 980 or e-mail cardiff@agi.global