Here at AGI Global Logistics Immingham, we are the primary point of contact for our Scandinavian trade network. As such, we concentrate on our core markets across the Nordic regions and maintain a very close working relationship with our Norway branch, AS Global Logistics AS.
In a recent collaboration with our Swedish trade partners, we arranged transport from Sweden to Lancashire to deliver the bed of a member of Sweden's national men's football team.
Working closely with our Swedish trade partners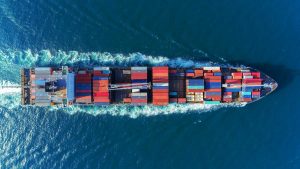 The shipment for the bed was first given to NTG Cargo Range AB, one of our trade partners in the region. After speaking with us, we arranged the transport to take the package from Sweden to England.
Delivered via our first-class and reliable sea freight service, upon arrival into our Immingham terminal, the package was handled with care by our staff, whose expert knowledge of EU to UK customs ensured it was cleared for arrival following Brexit.
It was then delivered onto Lancashire via a dedicated van. So, now this member of Sweden's national men's football team can enjoy a good night's sleep – and just in time for Euro 2020 too!
Since finishing the job, we have also added an additional 10 mega trailers to our UK-SE-UK fleet, who are due to enter service in mid-September, strengthening our already excellent transport links to and from the region.
Outstanding freight services in Norway and Finland
Although this particular job involved working with our Swedish trade partners, our reliable Scandinavian trade network actually covers the whole region. Our sister company, AGI Norway, covers the whole of Norway, a country renowned for its challenging driving conditions, with groupage, part load, express and air freight. As Norway is not a member of the EU, their expertise at navigating UK to non-EU and non-EU to EU customs regulations is also second to none.
Through their own broad partner network, they serve destinations in Finland several times a week with high-quality transport services too.
Delivering to and from Denmark too
As road freight specialists and thanks to a strategic location next to one of the biggest transport routes in Europe, the E18, our sister company in Norway also provide daily transport services to and from Denmark.
So, as we enjoy such a close working relationship with them, we've been able to provide a wide range of freight services to and from the whole of Scandinavia for some time.
To find out more about AGI Immingham, please give us a call on 01469 401 980 or send an email to immingham@agi.global.