The team at AGI Trowbridge have recently relocated to new office space on Canal Road in Trowbridge. The move coincides with considerable expansion of the team with new members of staff joining this summer. AGI Trowbridge are a dedicated team of logistics professionals with a strong attention to detail and focus on customer service.
European road freight specialists
AGI Trowbridge specialise in European road freight movements. The team organise and implement all kinds of import and export, connecting goods and cargo via the UK road network to mainland Europe. They have a particular focus on temperature-controlled movements using our own AGI fridges, to ensure preservation of chilled and frozen foodstuffs and mega trailers for larger consignments.
The team at AGI Trowbridge manage several of AGI's key accounts. They are responsible for the safe movement of several popular brands which are sold in many local and national supermarket chains. Some temperature sensitive products which are handled by AGI Trowbridge include ambient biscuits, temperature-controlled chocolate, and ice cream.
In depth Customs procedures knowledge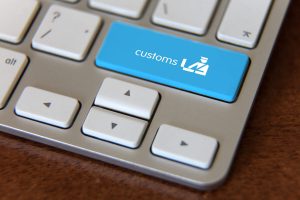 The AGI Trowbridge team are experts in customs procedures and requirements. They regularly handle cross-trade movements within the EU and can assist with health certificates and vet checks when necessary.
All of the shipments which are managed by AGI Trowbridge are tracked from pre-collection to delivery. This focus on careful planning and organisation has ensured that AGI Trowbridge are ready to face all the challenges of trading under post-Brexit regulations.
If you'd like to find out more about AGI Trowbridge, get in touch today. You can call AGI Trowbridge directly on 01225 957 980 or e-mail trowbridge@agi.global